I Dig Zeitgeist
---
:: Zeitgeist - Araby ::
:: Zeitgeist - She Digs Ornette ::
When I was in 8th grade, my grades started to slip dramatically. I really didn't like all that homework business, it really cut into my baseball time. When I was in 7th grade, we had looked at a private school some 250 miles away, a tough college preparatory institution that had been there since the Civil War, which had been recommended by a friend of my mom's. I was freaked out by the place, which looked somewhat like a castle, or a series of them, and especially by the little Alex B. Keatons walking around in their blue blazers and school ties. I thanked my mom for thinking of my future, but made it clear I didn't want to be sent off there, that public school suited me juuuust fine. So, the next year, when I started fucking off at school, and even getting into some trouble, the private school idea went from educational opportunity to threat. Well, at 13 you think you have a lot of stuff figured out, and I what I figured was there was no way my mom would do that to me. I continued to ignore my homework, and next thing you know I was living in a dormitory and showering with other boys. I was miserable at first, but I learned to love it, and I learned a lot there. The life lesson here is that sometimes your life gets better if you are a little shit.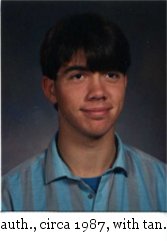 My junior year, we got a new art teacher, Mr. Covell. He was fresh from college, and a former boarding school student himself. He must have been 23 years old or so, and he was the dorm parent on my floor. He wore misfitting and often threadbare t-shirts, gave himself bad haircuts, wore chunky glasses, and his clothes were always wrinkled. In short, he was the first indie rocker I'd ever met. He was the coolest teacher ever. During the day, in art class, he'd show me how to silkscreen Housemartins and PiL t-shirts. At night, he'd let me play his records. I got my first taste of Love & Rockets, Billy Childish's Milkshakes, and this here record by Zeitgeist. I was hooked after hearing the leadoff track, Araby. I still love that damn song.
Zeitgeist were from Austin, Texas and fronted by guitarist John Croslin. Not long after
Translate Slowly
came out in 1985, the band got a cease and desist order from a band already called Zeitgeist, and they changed their name to The Reivers. I never heard about that, so the years I spent looking for this, or any other album by Zeitgeist, were in vain. I finally found a copy about 5 years ago, and the memories came flooding back when I put it on. They broke up long ago, but Croslin is still doing this and that with music, and has assisted with pretty much every Spoon album that's come out. This is gettin' me in the mood for SxSW.
Tony