Electric Lovin' From The Philly Oven
---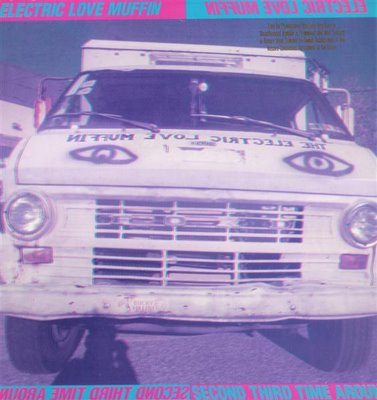 :: A Better Song ::
:: Under Candy Bridge ::
:: Another Please ::
:: What We Talk About ::
In the late '80s, just prior to the whiney grunge explosion, there existed a great little pop-punk band in the city of Philadelphia, named The Electric Love Muffin. They put out three wonderful albums between 1987 and 1990 before calling it quits. Their first album was a bit more in the punk territory, but by the time of
Second Third Time Around
, their last album, they'd touched on a broad mixture of music terrains that they pulled together to form a tight sound, sort of in the Soul Asylum/Replacements vein – there are elements of jangle-pop, cow-punk, even a bit of R&B contained in these songs. The record was produced by Joe Nicolo, who at the time was known for his hip-hop productions of Schoolly D and Steady B, and who later formed Ruffhouse Records, which brought the likes of Kriss Kross, Cypress Hill, and the Fugees to the world.
Lead singer Rich Kaufmann went on to provide twangy goodness with alt-country outfit, The Rolling Hayseeds, and put out a solo album,
Common Senses
, in 2002. E.L.M. reunited for two nights in 2004, along with surviving members of Dead Milkmen, for the memorial shows for Milkmen bassist, Dave Blood.
Phil